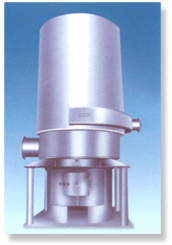 Scope of application:
The furnace will be applied together with all kinds of drier. It is wide used for heating and damp removing of grain, seed drink, fruit, dehydrated vegetable, lentinusedodes, agaric, white fungus, tea, tobacco leaf and so on agricultural products, foodstuff, medicines, chemical raw material, products of light and heavy industries. It can also used for heating of all kinds of facilities and damp removing of warehouse and so on.
Principle of work:
The furnace integrates combustion and heat exchange in the one body. It adapts the newest indirect heating technology with the high temperature part of furnace part to carry out heat exchange . Smoke and air pass their channel separately. There is no pollution The operation is reliable. The price is low . Because of adapting the measurement of high temperature resistant ,compared with pipe hot air furnace, the life is increased greatly. The temperature of output hot air can reach over 300. Meanwhile it adapts the way of counter heat exchange between smoke and air and smoke and air and smoke exhausting at negative pressure, the part of heat exchange does not accumulate dust. It does not clean it, The thermal property is constant too. It can use all kinds of coal or diesel oil as fuel, It is equipped with two times air inlet device that makes fuel combust fully. All indexes reach international advanced level.